This PhilHealth Contribution Calculator is a free online tool you can use to easily compute your monthly contribution to PhilHeath.
We are using the latest PhilHeath Contribution Table 2021 to derive the right result for you.
Note: the contribution is still set at 3% following the announcement made by PhilHealth.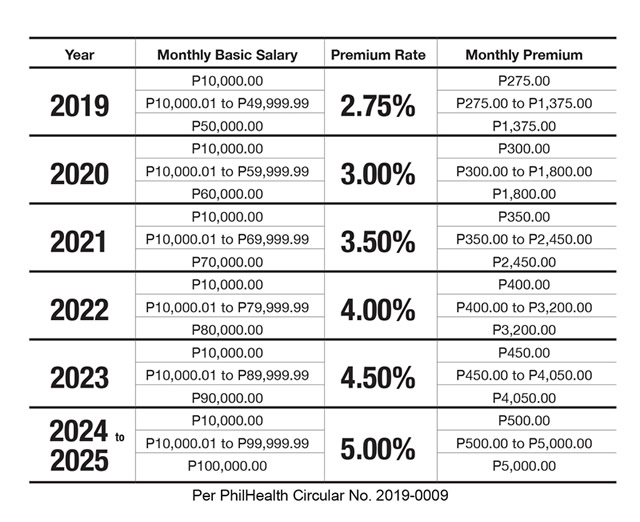 Source: PhilHealth Contribution Table 2021